How to earn GG Cash? -Affiliate Program
How to earn our GG Cash?
-----Invite friends to register and place an order to get a rich reward.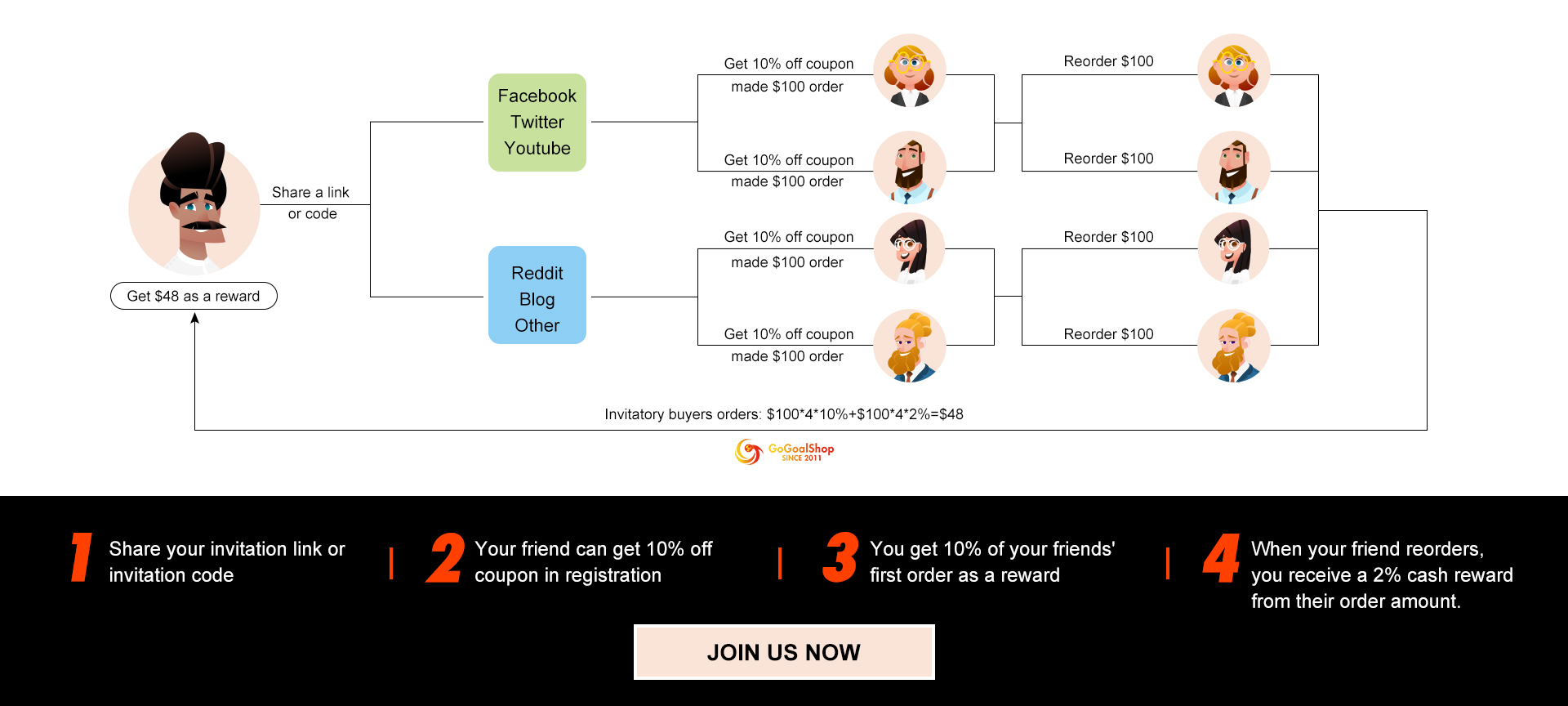 Recommend & Reward works like this
1. Share your Invitation Link or Invitation code on Facebook, Twitter, Youtube, Pinterest, Blog, Reddit or Soccer (Football) Forum.
2. Your friends will get 10% coupon as a reward if they register through your Invitation Link or Invitation Code!
3. You will receive a 10% GG cash for the amount of your friends' first orders, and additional orders will earn you 2%.


Note:
1. You can check cash coupon in your account!
2. Cash Coupon can be used to pay any orders in Gogoalshop!
3. You cannot get the Cash Coupon as a reward if you recommend yourself.
4. When your reward reaches $50 GG cash, you can withdraw it to your PayPal account.